For Immediate Release – March 14, 2022
Washington Federal Strategies (WFS) announces today that the team will be present at SATELLITE 2022 in Washington DC, the world's most critical and inclusive social gathering of space and satellite thought leaders. From March 21-24, WFS will collaborate with executives, engineers, government officials, and commercial customers to solve global challenges, bridge the digital divide, increase access to space, cultivate new innovation and future leadership, and collaborate on policy. The discussions that take place will continue to shape the future of commercial space.
WFS will spotlight collaborative initiatives that have forged the path for experiment in space. One such project includes Skeyeon's constellation of high resolution real-time image satellites, which WFS navigated through the arduous regulatory process. "The NEO™ (Near Earth Orbit) satellite operates at an unprecedented VLEO of 250k altitude, and with its advanced imaging equipment, delivers resolution greater than any VLEO imagery to date," said Anne Cortez, CEO of WFS. "As the evolution of technology accelerates, regulations become increasingly complex, and we're glad to enable projects like Skeyeon's NEO™ to provide advanced monitoring in support of environmental best practices."  
The NEO™ satellite is the basis for a scalable constellation, delivering 1m resolution images that enable low latency earth monitoring and the development of a high value image database. It provides time-lapse identical-format images, and can help visualize gradual changes to the earth's landscape. The NEO's low-profile, cost-effective structure will automatically deorbit and burn up within weeks, leaving no space debris and minimizing any potential collision risk.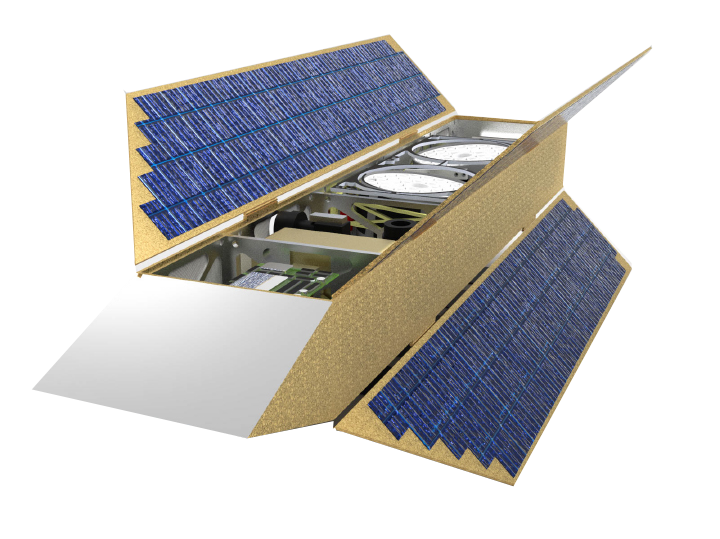 "WFS has been instrumental in getting licenses from NOAA and the FCC for our VLEO satellite project," said Ron Reedy, CEO Skeyeon. "We needed an advisor that grasped the uncharted territory of our innovations, and also knew how to navigate regulations in unconventional ways. The team at WFS is masterful at working collaboratively with regulatory agencies to discuss our concepts, and get the proper licenses in place." 
Other projects that WFS will discuss at SATELLITE include a solar power transfer experiment in collaboration with a world-class university in California, to enable solar-propulsion in space as well as open up the possibility for new power generation on earth. WFS is also collaborating with Astra, a renown space launch company, to bring advanced cloud imagery that will improve warnings for pilots that will increase the safety of air travel.
ABOUT WFS:
For nearly three decades, Washington Federal Strategies (WFS) has enabled space experimentation and exploration projects. They help technology companies obtain licensing by successfully navigating complex regulatory systems, including spectrum policy, telecommunications regulation, universal service, wireless licensing, long-distance resale, enforcement issues, and radio spectrum licensing. For more information visit www.WashingtonFederalStrategies.com